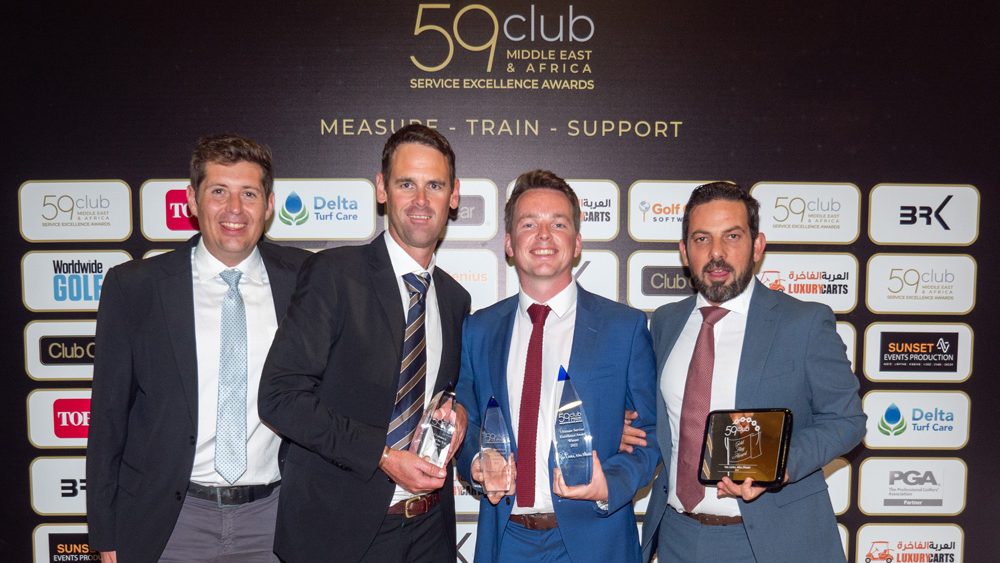 The finest golf properties across The Middle East & Africa saw their teams descend on the Els Club, Dubai, on Wednesday March 23rd, 2022, ahead of the annual 59club MEA Service Excellence Awards.
A day which started with a 9-hole Team Scamble, ended in a glittering awards ceremony honouring our best performers across the region for having achieved the highest standards of sales & customer service excellence across 2021.
The winners are determined by scores collected from our impartial mystery shopping audits, which evaluate the experience afforded to visiting golfers and prospective members, in accordance with objective benchmarking criteria over a period of 12 months.
On the night, 59club MEA presented 23 awards, recognising 'service excellence' across all areas of the businesses – Sales, Service, Operations, Retail, Golf course, Food & Beverage and Membership.
Congratulations to all our deserving winners! Click here for more information, to read what winning means to the industry, and to watch the awards highlights video.