---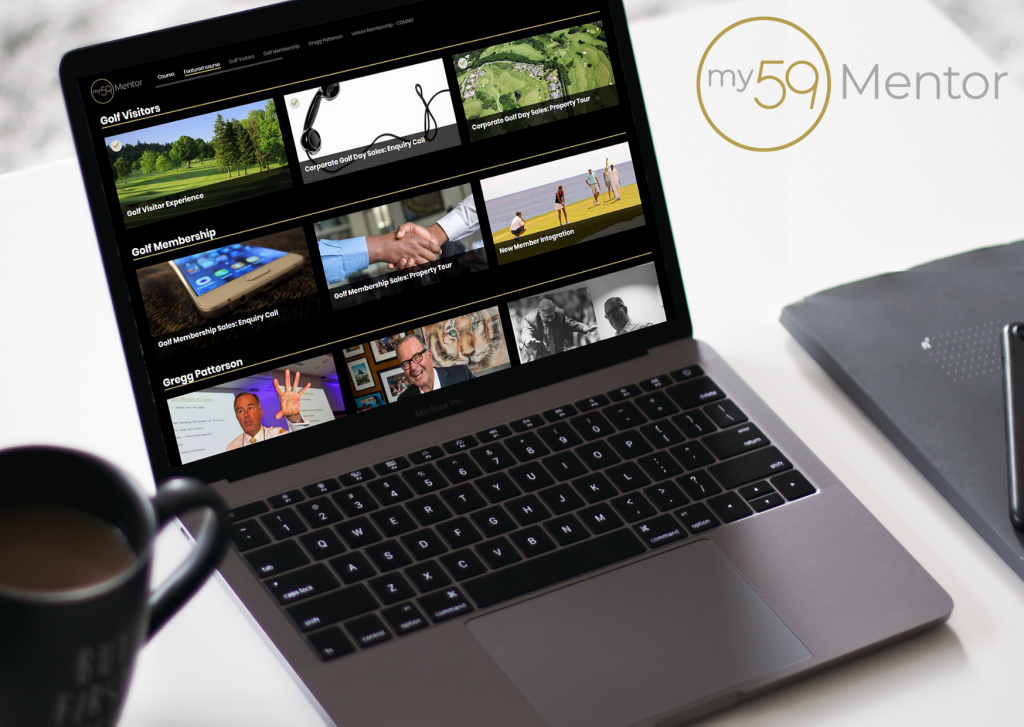 59club the leading sales & service analysts and training provider, have today released my59 Mentor, their intelligent virtual learning experience, safeguarding clients triumphant return to golf.
The new virtual platform features 59club's acclaimed sales & service training programs – from membership sales and retention strategies, to perfecting corporate sales enquiries and advancing the overall guest experience – across golf & hospitality.
Venues can take advantage of the virtual mentor experience to expand their existing knowledge, educate new staff, upskill relief staff and providing personal development pathways for all aspiring individuals. Additional white papers, videography and supplementary contributor content from the likes of the infamous Gregg Patterson, are also accessible within the platform, available now 24/7 at staff member's convenience.
The platform also acts as the perfect vehicle for venues to store and communicate all in-house company policies and training manuals direct with their team, also providing the technology to build online training courses, verify learning outcomes and track liability acceptances within one user-friendly, easily accessible and white-labelled virtual platform.
Simon Wordsworth 59club CEO said: "We recognised the need for organisations to have control over their online learning experience, so we built a platform that our partners can manage without any knowledge of coding. My59 Mentor has been developed with simplicity in mind; its clean, intuitive design makes the platform a user-friendly experience for admins and students across all devices.
"During this difficult time, we understand the challenge of motivating staff and the need to enhance personal development, and for this reason education has to remain a priority. Our entire educational content is waiting to be discovered within the platform, what better way to engage staff and build momentum, ensuring they are on top of their game and raring to go.
"There isn't a single golf club, restaurant or hospitality venue on the planet that will, in the short term, continue to operate as usual. Each club or venue will have acute and significant challenges stemming from the COVID-19 pandemic – problems my59 Mentor can alleviate."
Intelligent push notifications will link directly to a venue's mystery shopping and survey performance data, directing the member of staff to the relevant lesson within the platform, as My59 Mentor instinctively acts to upskill staff and address any shortcomings.
Venues can build their own in-house digital education programmes and customise the appearance of the platform. Host staff handbooks and support files to communicate knowledge & company policy direct to the team, while collating all existing digital and paper content into one media library. The platform also provides an efficient way for managers to communicate with their staff around their initial COVID-19 policies and procedures, and phased protocol thereafter.
Within my59 Mentor there is an integrated 'Quiz' function which tests knowledge both before and after courses to evaluate progress. Upon completion, individuals can download certificates to authenticate their achievement. This process will naturally lend itself to organise and communicate new COVID-19 operating procedures efficiently, demonstrating that all staff members throughout the operation have read and gained a clear understanding of any new policies as they come into force.