In the world of club operations, having the right people, in the right places, behaving in the right way is paramount to success. A customer only has to receive one bad experience to disassociate themself with a brand or organisation, while spreading news of that poor experience far and wide.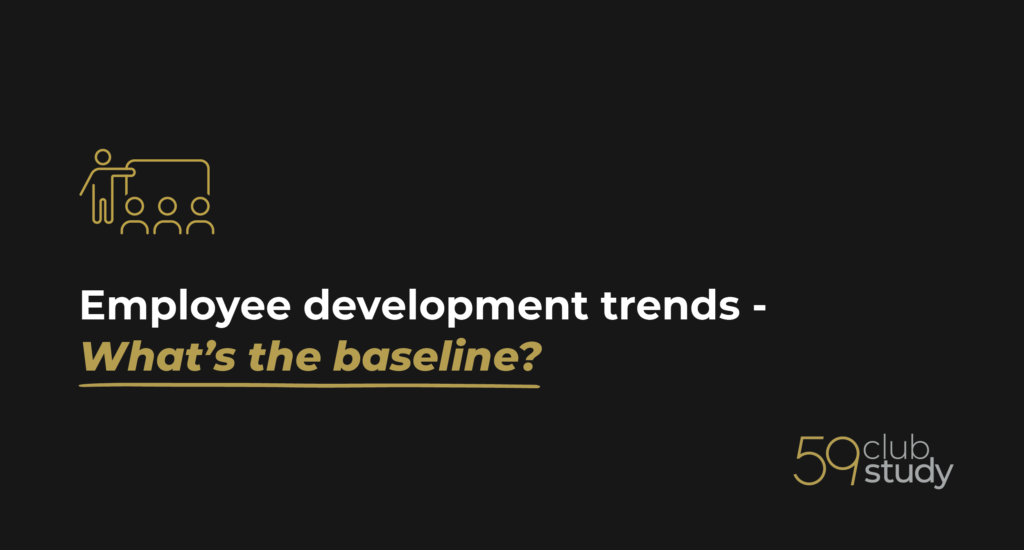 To some, the notion of reinvesting surplus back into operations specifically to educate and develop the team may seem groundbreaking, but could it potentially become the standard for future budgeting?
Now, imagine we shift our perspective slightly and ask: what if a 'specific portion' of your overall revenue is dedicated to staff training and development in your budgeting process, just like McDonalds, Starbucks and other enormous global companies earmarks a particular amount for advertising each year?
Although training and development have always found a place in your annual expense report, how can you be certain that your investment is enough, and how can you be sure that it's paying dividends?
Over the past three years, Club Study has conducted multiple surveys via its industry network to understand the investment trends in staff training and development.
Interestingly, the Club Study industry peers report that their investment seems to have slightly dipped since 2021, as seen in the graphic below.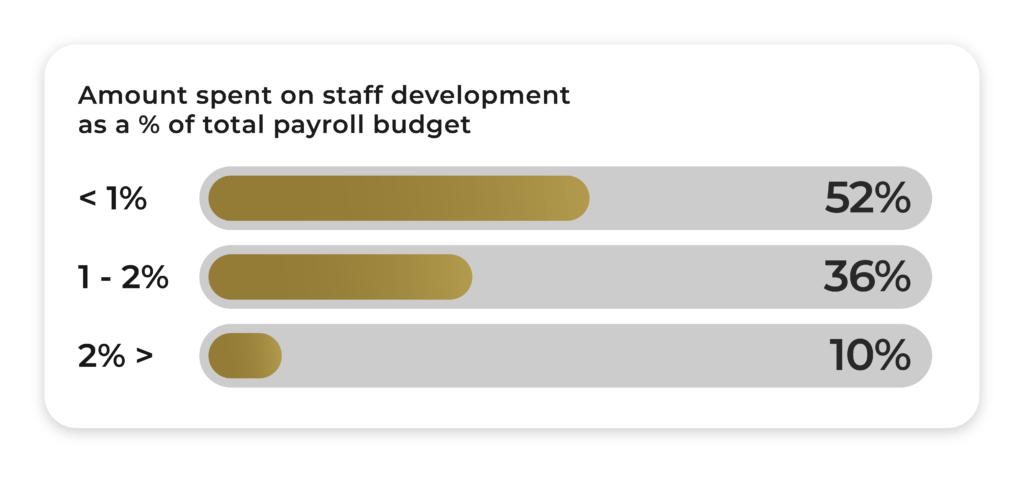 Surprisingly, these numbers seem rather underwhelming for something so crucial to club operations. Observing the expenditure as an absolute dollar value, however, changes the narrative.
A club with a $3 million turnover will spend less than $30k on average on training & development. Given the financial constraints that club budgets often have to grapple with, including break-even targets, slim profit margins, and increasing inflation, this amount suddenly seems justifiable, even generous to some. But can we really justify increasing this budget?
In the wake of a recent increase in club activities and longer wait lists, many clubs may not see the immediate need for investing more in staff training. The decision-making process is typically reactive rather than proactive, and clubs often prioritize preventing losses over seeking gains. But wouldn't you agree that the clubs investing more than 2% in staff training probably enjoy a more robust staff culture, leading to better relationships, longer staff tenures, and an overall happier environment? Ultimately, selling and servicing customers to better degrees.
We are pleased to report that we have seen an increased appetite for staff training in recent times, with many 59club clients who receive 'mystery shopping' audits investing heavily in training, probably for the same reason they are challenging the golf industry by delivering some of the finest customer experiences in the world of golf.
59club handles enormous quantities of live data and insights, so much so that we are the only authority in golf who can go out on a limb and make such bold accusations about global CX benchmarks and industry trends.
Just as we support our clients to understand their customers, we know our clients and we know them very well, and we can whole-heartedly confirm that they take education extremely seriously – so much so that we have witnessed a 166% increase in the number of training sessions delivered by the 59club UK team between 2021 & 2022.
Taking it back to the wider industry, the Club Study network reports that the largest proportion of development dollars is spent on middle management. So, where exactly do these training dollars go? The most logical answer seems to be conferences, organised by various associations and governing bodies at national and regional levels. Conferences can provide inspiration, reflection, and innovative ideas, not to mention the fantastic networking opportunities and the fun that they provide.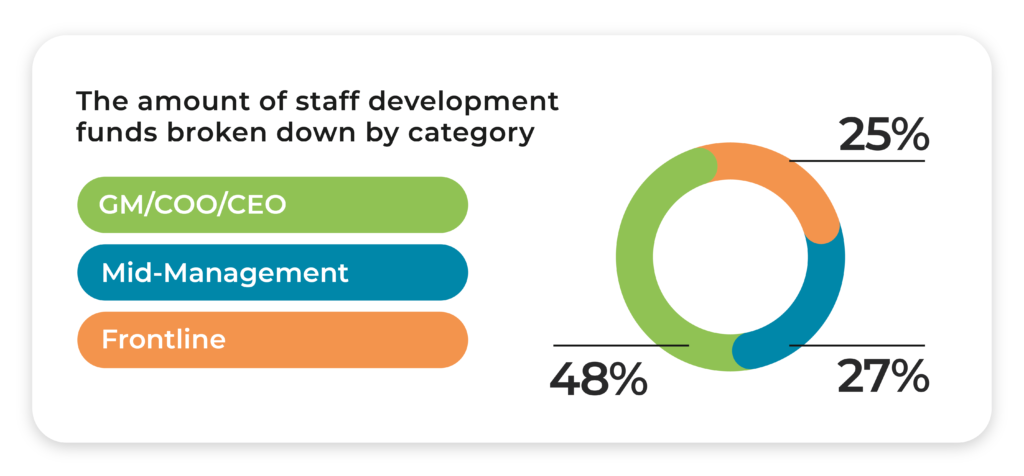 Yet, it remains hard to precisely calculate the ROI from these events.
The crux of the matter when justifying expenditure lies in quantifying the return on investment (ROI) from training and development, which is no easy task. If we don't measure it, it's likely to be overlooked.
To quantify improvement in training and development, we need a benchmark. This is where "mystery shopping" comes in. As an unbiased, ground-level measure of your customer service, it provides the perfect service benchmark. After a period of conducting such audits, you'll have a robust dataset highlighting your strengths and weaknesses, confirming (or disproving) your suspicions.
So, what's next? The answer is simple: Train! Use the data, celebrate the successes, and develop strategies to address the weaknesses. Department-specific training, consistent programming, and building an ongoing relationship geared to enhance club culture, audit after audit, will make a world of difference.
Your focus should always be on measuring. Once you start doing that, you'll start viewing training as an investment that yields a return. This brings us back to the heart of the industry: relationships.