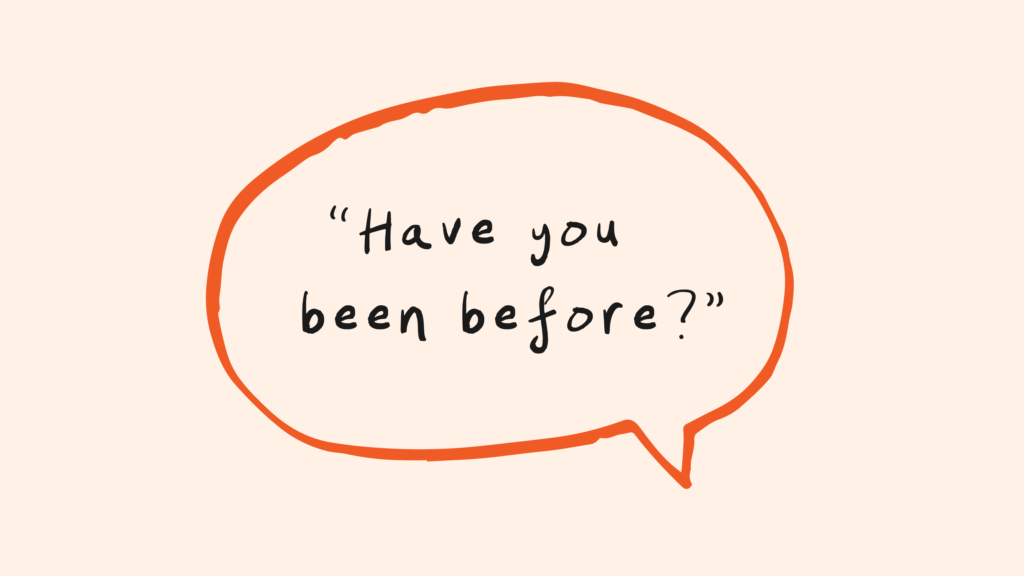 Have you been here before? It's an innocuous and generally harmless question with enormous upside.
The restaurant industry have used this relatively innocent question for decades in order to prime the pump for an engaging customer experience. Asking someone if they have been to your golf course, restaurant, spa – or any other hospitality or leisure venue – opens the door for conversation and questions, builds rapport and emotional connection between the customer and your staff/brand, and provides an opportunity to share your club's best stories or things a customer should know before heading out.
59club has crunched the numbers and, once again, the top-performing clubs never miss an opportunity to ask this question during the tee time booking call. The rest of the pack, however, fails to ask this question 64% of the time.
On arrival at the club during checking in for golf; even the best performers struggle when it comes to discussing a visitors previous experiences as they attempt to build a personal rapport, only achieving 68%, with the 59club industry average sat at just 50%.
Let's dive in.
The most effective way to open the door for an engaging conversation and information gathering is to ask personal questions but asking a customer where they see themselves in five years or what makes them the happiest isn't really appropriate in this instance. Asking a visitor if they have played the course before, however, is a semi-opened-ended question with a clear goal and hundreds of different avenues for additional conversation. If the customer has played the course before, it begs the question "when?" Was it a long time ago or before a recent renovation? Have there been changes to improve the club since then? Why did they take so long in between rounds? Are they from out of town and should their name and email address go into a special "feeder market" list bucket in your CRM system? Enormous amounts of information all gained from starting with one simple question.
These types of conversation starters not only gather important information for marketing and customer service operations, but also provide an opportunity to tell positive stories or provide important general information about your club to someone who may not know. If someone is playing for the first time, they might want to hear about a featured hole, strategy on how to play the course, where to find locker room, restaurant, practice area and 1st tee, humorous anecdotes and other positive stories.
The message is clear, the top performing clubs need to be more consistent from managing the tee time call to greeting a visitor on arrival, far too many other clubs – that feed into the 59club industry average – are leaving easily gatherable information on the table. The golf and leisure clubs who take charge of the first impression and subsequent conversations tend to score higher in other areas as well, creating a domino effect of individual, positive experiences which lead to a better experience overall.
Working with the data
Delve into your Mystery Shopping Audits, and analyze how many times the team has asked this question 'month on month' and 'year on year', paying close attention to the podium performance, industry and your own competitor set average to see how you compare.
Celebrate those within the team who have witnessed successes, reminding others of the fundamental basics to perfect their engagement techniques.
Encourage skill-share, role-play, and time away to study, reminding the team of the learning links within the mystery shopping results, and the resources within the Mentor education platform to develop their sales process & customer service experience.
Review successes and set targets on a regular basis as Mystery Shopping results are released…