In today's competitive golf industry, it's crucial for golf clubs to deliver exceptional customer experiences to attract and retain players. One golf club that has successfully navigated this challenge is We-Ko-Pa Golf Club, located in Scottsdale, Arizona, which – under the leadership of General Manager Matt Barr – has seen significant growth in retail and F&B sales over the past two years. Their secret? Unbiased, actionable data collected from regular mystery shopping audits.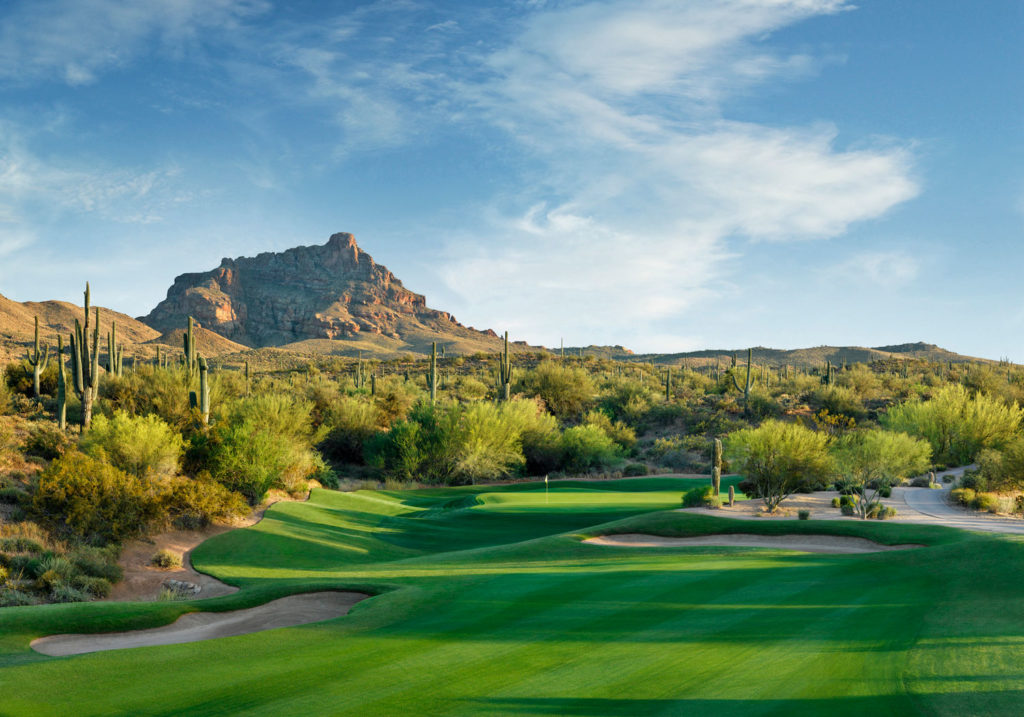 The Partnership Between We-Ko-Pa Golf Club and 59club
Barr and his team at We-Ko-Pa Golf Club gained valuable insights into the areas where they could improve their customer service and drive sales growth. According to Barr, what started out as an opportunity to identify on-course condition and maintenance, like turf health and bunkering, turned into an extremely valuable tool for nearly every customer-facing operation at the club.
"Managers can't be everywhere at once, so we engaged with 59club in order to make sure our on-course product was up to our standards," said Barr. "The data we received from our initial golf visitor experience audits opened our eyes to not only the on-course product, but also our retail and F&B operations. We quickly realised we could grow in many ways."
Implementing Effective Sales Techniques
Armed with the insights, Barr and his team at We-Ko-Pa Golf Club implemented new sales techniques that focused on improving customer interactions. By training staff to engage with customers more effectively and to upsell and cross-sell products and services, the club was able to increase its retail sales by double digits in a little under two years.
"We've seen a remarkable retail sales increase since starting with 59club," said Barr. "This growth can be directly attributed to learning and implementing effective sales processes that focus on upselling and cross-selling. By equipping our team with the right tools and techniques, we've been able to enhance the customer experience and drive significant revenue growth for our club."
On the F&B front, mystery shopping data allowed Barr and his team to identify areas for growth and double down on quality customer service operations. According to Barr, simple questions asked by F&B staff have led to significant sales increases, and even improved employee satisfaction.
"Asking simple questions like 'have you dined with us before' or 'would you like another beer' not only lead to increases in F&B revenue, but also staff wages," said Barr. "As bills increase from another round of drinks or upselling a more expensive spirit, so do tips for our servers. It's a win-win across the board and something we might never have seen without data from 59club."
Enhancing Customer Satisfaction
By making improvements in their daily processes, We-Ko-Pa Golf Club was able to enhance the overall customer experience. Satisfied customers are more likely to return to the club and recommend it to others, which will have a positive impact on future sales. The increased focus on customer service, driven by the insights gained from regular mystery shopping audits, helped the club create a more enjoyable guest experience.
The success of We-Ko-Pa Golf Club demonstrates the significant impact that mystery shopping and data analysis can bring to the golf, leisure & hospitality industry. As the industry becomes increasingly competitive, it's essential for clubs to prioritize customer service and continually strive for improvement. By partnering with 59club, venues can gain valuable insights and support to help them boost sales and create exceptional experiences for their customers.